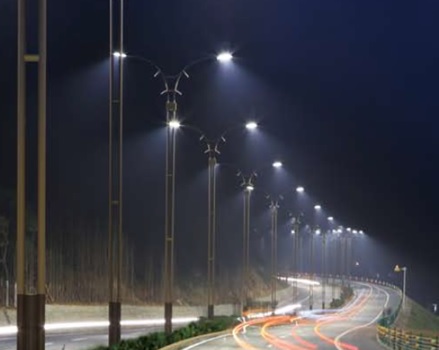 The most widespread solutions for street  lightings are currently based on mercury vapor and HPS (High Pressure Sodium) lamps, powered through a magnetic ballast. This causes high levels of inefficiency and the electricity losses provoke high price rates for public lighting.
SIRA has developed  many different new technologies to reduce the cost of the public lighting from 50% to 90%.
Solutions are based on the usage of  the most efficient lamps combined with the usage of hybrid  or full electronic ballasts.
The SIRA solution for optimal low cost re-lamping, in which only the lamp and ballast are replaced, increases by 50% the quality of light while decreasing the power consumption. Lamps can be full yellow SOX, light yellow SON or Warm white ceramic metal halide.
A LED solution, slightly more elaborated,  has been designed  for hot climates with  power ranging from a minimum of 30 Watt to a maximum of 180 Watts.