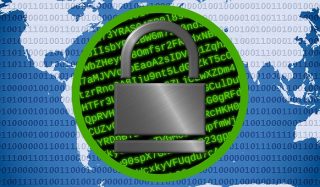 For Cyber Security in defense and space sectors, SIRA has been involved in Electronic Warfare Systems and Air Traffic Control.
INFOSEC  and COMSEC have been an important area of system and software development, for encryption and application of Common Criteria/ITSEC to certify IT systems.
Many Italian and foreign satellites have been telemetry secured by SIRA. COSMO SkyMed ground stations to name a few.
Secure e-mail has been developed for highly confidential communications togheter with systems and software, to exchange information between domains having different security clearances .
SIRA's offer a series of services aimed at defining, designing, implementing and managing solutions to guarantee the security of systems and networks, according to the policy, strategy, objectives and mission of the client, commensurate with the wording of national safety standards and international reference (National Scheme, IS 17799, ITSEC, Common Criteria).
CUSTOM SOLUTIONS:
– System design;
– Hardware design/development;
– Software design/development.
Activities of Security of the systems and networks include:
–   Risk Analysis;
–   Risk management;
–   Designing and implementing security mechanisms like Access Control.
Management, Identity Management, Intrusion Detection / Prevention System, Audit & Log Management, Integrity Mechanisms (data and systems), Encryption Solutions, Network security, Secure Gateway :
–   Design of safety tests.
SECURITY:
– Information Security;
– Communication security;
– ITSEC certifications;
– Encryption;
– Integrity defender in depth;
– Air Gap;
– Secure Email;
– Common Criteria certifications.
---
CONTACT US AND WE DEVELOP THE SOLUTION FOR YOU!
---